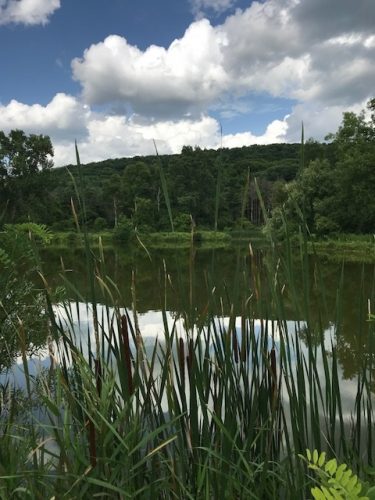 About Us…
Trap Houses
Trap shoots are organized throughout the year – see newsletters for details. We have two trap houses which contain an automatic thrower. Due to the high cost, maintenance and complexity of running these units, we ask you not to use them. We have a stationary manual thrower set up on a platform for use. Please recover when done using.
The trap and pistol fields have lights on the fields for night shooting. Night shooting reserved for league and club functions. There is no shooting before 9am or after 10pm. Rentals must have permission first from board and also from general members at a meeting to be able to shoot during rentals – see rental agreement.
Stocked Pond
The club has a 3.5 acre pond that is stocked with walleye, bass and bluegills. If you catch other fish, let the club board know. DO NOT introduce or try to stock any outside fish into the pond. This could bring unwanted problems that could harm existing fish and disrupt the pond ecosystem. There is a committee to maintain, research, stock, report on and oversee general upkeep of the pond.
Rules for pond use:
Due to insurance reasons, no swimming or ice-skating is allowed. No boats with any type of motor (gas or electric) are allowed.
Follow all NYS fishing regulations and use good catch and release practices. Let us know the size and number of fish you catch to help with stocking data (see committee members at meeting).
Do not leave children unattended.
Miscellaneous Information
Please remember to clean up after yourself and dispose of targets (take trash with you).
Work parties are scheduled during Spring and Summer to clean up club grounds – see newsletter for details. Drinks and food will be provided for workers. Many hands make light work.
The telephone is for club business and emergencies only, otherwise please do not use.
No parking in front of dry hydrant.
Please keep in mind that the property surrounding the club is all POSTED. Please stay on club property.
Fundraisers are an integral part of funding and maintaining the club. New fund-raising ideas are always welcome and may be shared at the monthly meeting. Please support club fundraisers. Several opportunities are available to chair events.