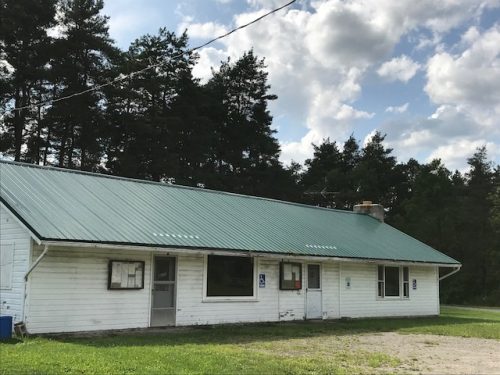 Important Info:
   NYS Pistol Permit Recertification!
If you would like to check the status of your NYS pistol permit 'recertification' here is a link to do so. If your permit was issued prior to the NY S.A.F.E. Act (January 13th, 2013) and you recertified before the original deadline (January 31st, 2018) your deadline to recertify could be due in late 2022 or in the month of January 2023 (depending on when your recertification was received by the NYS Troopers.
For everyone else, the deadline is still 5 years from the date that you originally recertified.
HERE IS THE LINK TO CHECK YOUR STATUS.
https://firearms.troopers.ny.gov/pprecert/welcome.faces
EVENTS
 Action Pistol league is on Mondays. 
PLEASE NOTE:  NO ACTION PISTOL MONDAY, AUGUST 18TH
LAST SHOOT:  Monday, September 25th.
PLEASE NOTE: ALL RANGES ARE CLOSED
SATURDAY, NOVEMBER 18TH (OPENING DAY SHOTGUN HUNTING)
Ranges are open everyday 11am-2pm UNLESS someone is in the woods
(flag should be raised but if unattended car is present assume someone is hunting)
*************************************
Membership Card & Key Card
Members should always carry their membership card when on club grounds. You may ask or be asked to show your card. If you have problems with non-members trying to use the club;·get as much information as possible and contact the Sheriff's Department. You may contact the Membership Secretary to request a key card to access the clubhouse (use bathroom, rest, warm up, wash hands, etc.) Along with a form, the key card has a $25 refundable deposit.
Clubhouse Rentals
The clubhouse is open for rentals to members only. There is a $75 fee plus a refundable deposit of $125. A rental agreement must be signed prior to rental with the rental chairman – see newsletter for chairman's contact information. A list of rules and regulations will be provided.
Combat Pistol Match
During summer, the club has a combat pistol match – see newsletter for details. Do not place any items (bottles, cans, jugs, etc) directly on the wood beams. Beams are to be used as target holders only. Do not use rifles on pistol range!. Some targets are available for use in holders – please return under cover after use.
Rifle Range
There are high-power rifle tournaments – see newsletter for details. These are NRA sanctioned events. There are two target frames for use in beams available behind the shed. Please put back after you are done using. Do not shoot at beams.